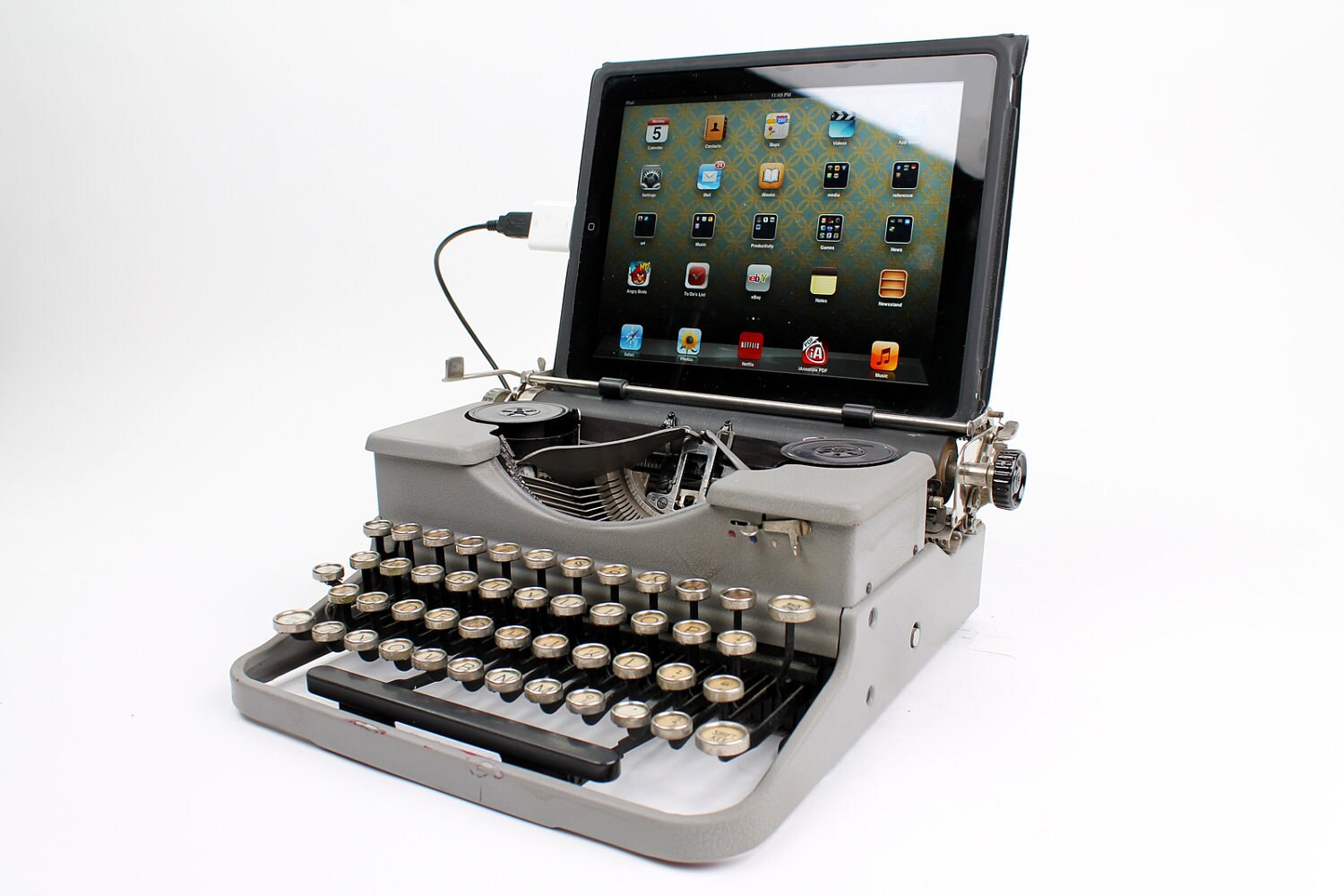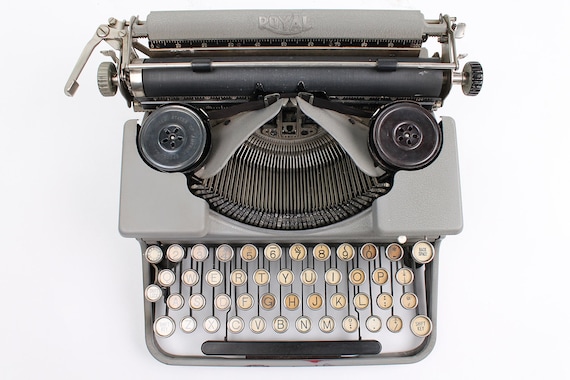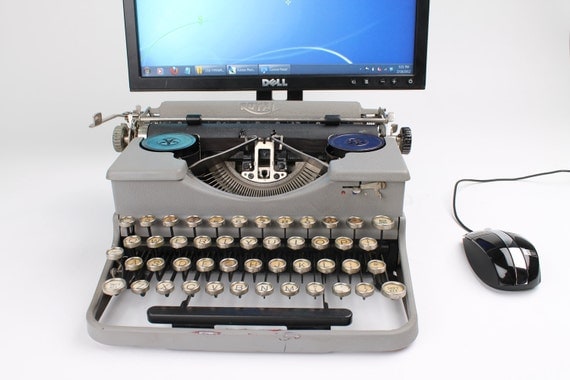 This antique typewriter has been modified to work as a USB Keyboard for PC, Mac, or even iPad!
It not only looks great but is also fully functional with all the additional keys we use now under special toggle keys. The modification is very good and the typewriter works just as it would have when new, except now you have an iPad perched on top instead of paper.
The only downside is that it sets you back a little more than your average keyboard, this model is selling on Etsy for approximately

£

453.34!